Sustainability & Productivity
In this blog, you can find articles and videos related to data analytics for supply chain, sustainability initiatives, personal productivity tools and time-management tips.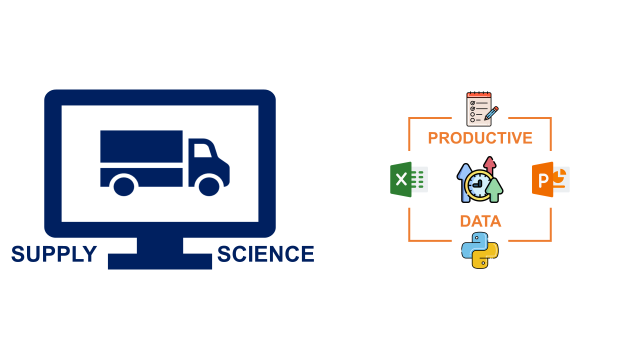 👋 Hi!

1. 📅 Born in Paris
2. 📚 2012: I started a Mechanical Engineering program at Ecole Centrale de Lille (Lille, France).
3. 📖 2014: Moved to China to pursue a double degree in Automotive Engineering at the University of Tsinghua / 清华大学 in Beijing.
4. 🔬 2014-2016: I was conducting research focusing on regenerative braking systems for e-vehicles. I published papers in a journal and a conference.
5. ‍💼 2016: After graduation, I moved to Shanghai to work as a Supply Chain Solution Designer in a 3rd party logistic service provider.
6. 🏠 2020: I moved back to Paris, after 6 years in China, to work as a Global Logistic Performance expert in the logistics department of an FMCG group.
In this blog, I am sharing part of this knowledge and experience with real-world operational examples and the source code of my solutions.
📰 Supply Chain Blog
In the blog section, you can access 65+ free articles with:
Statement of the problem to solve based on an actual project
Introduction of the mathematical concept used to solve the problem
Implementation using a programming language like Python, VBA or javascript

Find the articles in this section ➔

⏳ Productivity
Use programming to automate manual tasks, learn languages or take important decisions.

Find more articles in this section ➔

📺 Youtube Channels
To complete the content I share in this blog, I have started two channels that are covering:

⌚ Productive Data
In this youtube channel Productive Data, you can find tutorials to learn about tasks automation, productivity and time management tips.

Youtube Channel Link
More videos here ➔

📦 Supply Science
On the youtube channel Supply Science,  find short explainer videos and tutorials about Supply Chain Analytics, Continuous Improvement and Automation.

More videos in this section ➔

📧 Contact Me
If you have additional questions, need consulting services or want to partner you can contact me via Linkedin or Twitter in English, Français or 中文.